STANLEY® FATMAX® CARBIDE™ 18 mm Snap-off blade x5
STHT0-11818
STANLEY® FATMAX® CARBIDE™ 18 mm Snap-off blade x5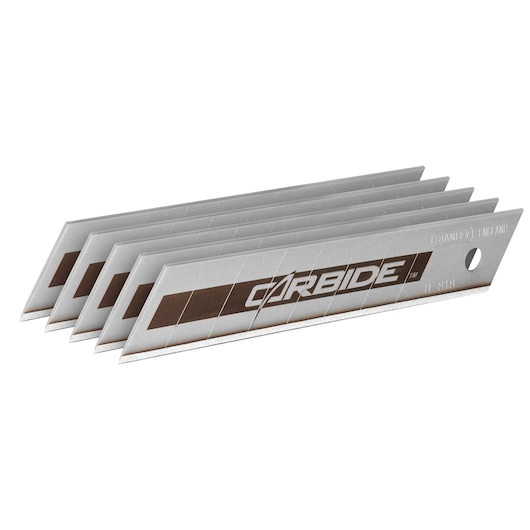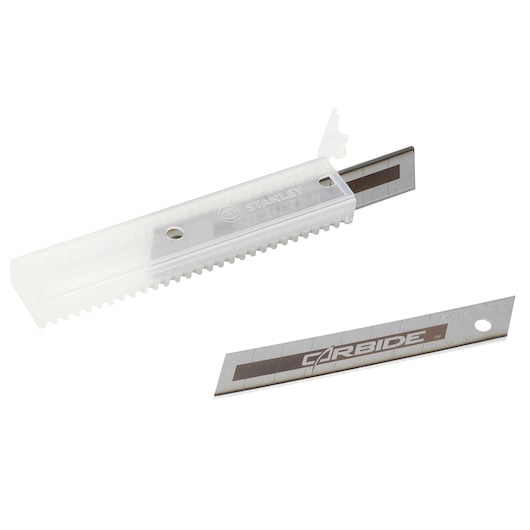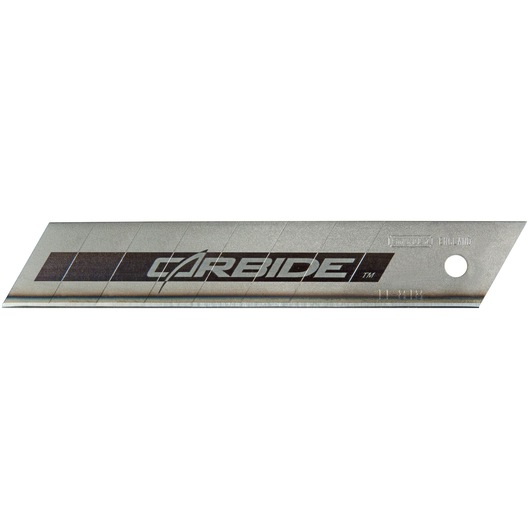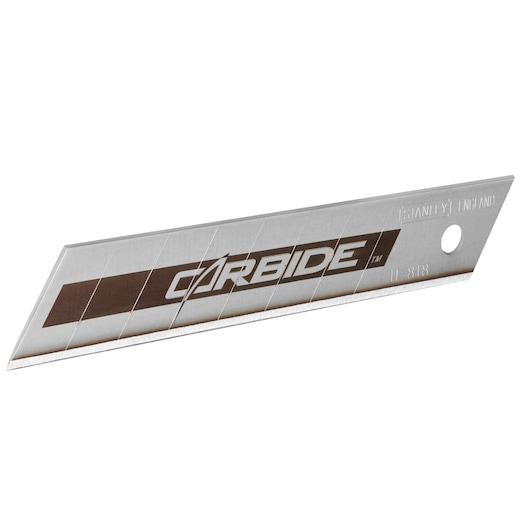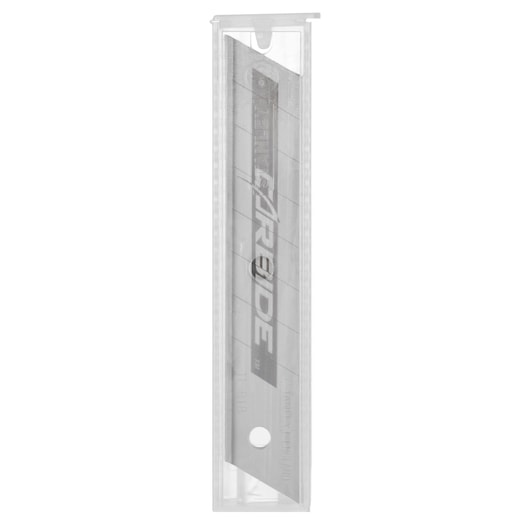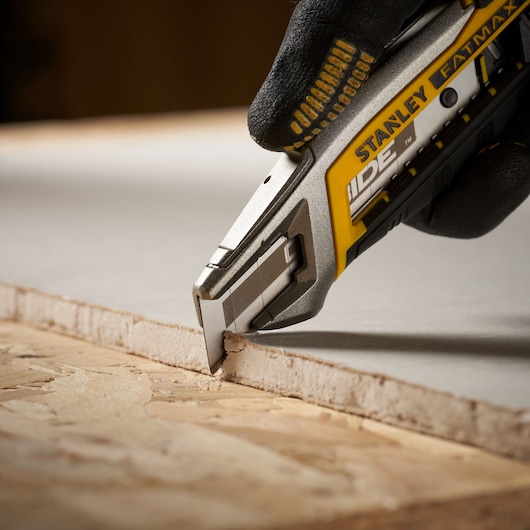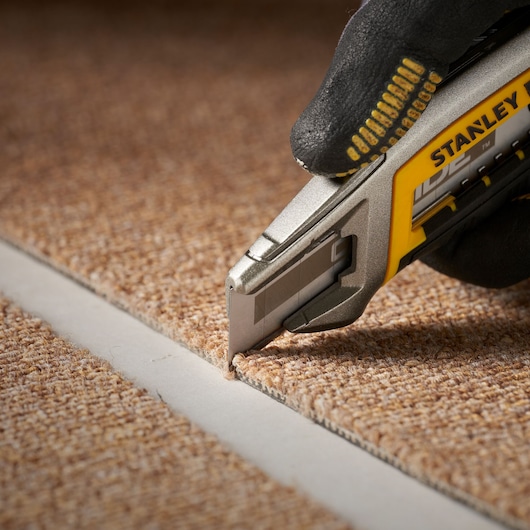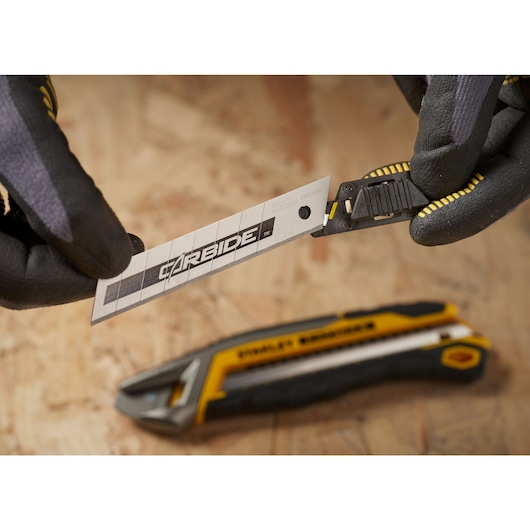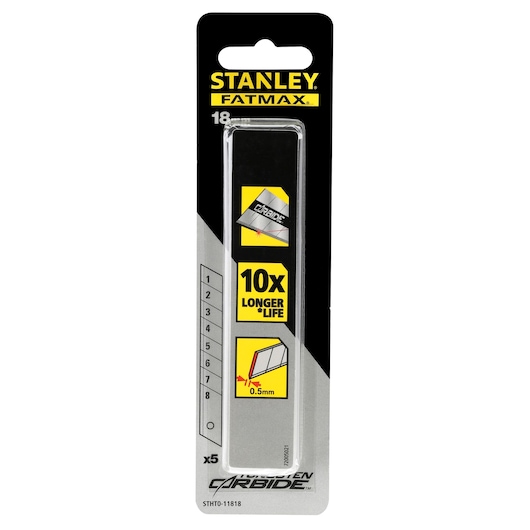 STHT0-11818
STANLEY® FATMAX® CARBIDE™ 18 mm Snap-off blade x5
Available in: India
20% STRONGER: Versus a STANLEY® 1992 utility blade.
Designed to deliver increased blade life, maintain first-cut sharpness and safeguard against snaps - three key factors that today's professionals demand
View more features
Product Overview
Pack of 5 STANLEY® CARBIDE™ 18mm Snap-Off Blades - a high quality durable blade, designed for heavy-duty cutting and trimming, featuring segmented blades that can be broken off in sections to provide a fresh, sharp edge whenever you need it. The sharp carbide edge ensures a precise and clean cut, whilst the sturdy steel body allows the rest of the blade to remain flexible. STANLEY® CARBIDE™ 18mm Snap-Off Blades are made from tungsten carbide coated carbon steel and stays 10x sharper for longer – letting you work longer with fewer blade changes. The STANLEY® CARBIDE™ 18mm Snap-Off Blade fits all standard STANLEY® utility knives and most other knives.
Additional Features
PRECISION GROUND: Diamond wheel grind produces a sharp cutting edge
SNAP-OFF BLADE HAS 8 EDGES: Continuously sharp cuts
STANLEY® FATMAX® CARBIDE™ blades provide the durability needed to keep cutting through a variety of applications, including roofing, drywall, ceiling tile installation, and other construction materials that prove challenging for conventional blades
| SKU | Product Name | Number of Pieces | Product Length | Product Height | Bar Length | Product Width | Blade Width | Product Weight | Purchase |
| --- | --- | --- | --- | --- | --- | --- | --- | --- | --- |
| STHT0-11818 | STANLEY® FATMAX® CARBIDE™ 18 mm Snap-off blade x5 | 10 | 120 mm | 15 mm | | 25 mm | 0.55 mm | 0.09 Kg | |
Specifications
Support
1 Year Limited Warranty
We're confident of the quality of our products and we'll repair, without charge, any defects due to faulty materials or workmanship within the specified warranty.
Learn More
Service
We take extensive measures to ensure all our products are made to the very highest standards but on the rare occasion that you need our help & support, we've got you covered. Just get in touch.