HEX KEY SET, 12PCS, IMPERIAL, L/ARM
69-257
HEX KEY SET, 12PCS, IMPERIAL, L/ARM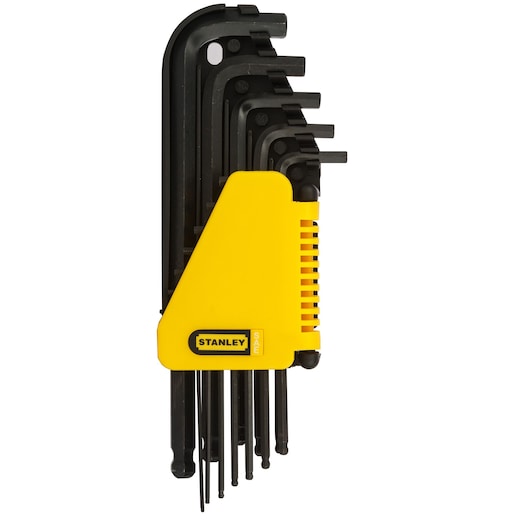 69-257
HEX KEY SET, 12PCS, IMPERIAL, L/ARM
Available in: India, Indonesia, Malaysia, Philippines, Singapore, Thailand and Vietnam
ANSI certified
Manufactured from S2 Steel
View more features
Product Overview
Include this Allen key set in your tool box and ensure that you do not have to struggle to fasten a deeply seated screw or loosen a tightly wound one.
Additional Features
Spherical Head Allows for 25degree working angle
Includes
(1) 1/16, 5/64, 3/32, 7/64, 1/8, 9/64, 5/32, 3/16, 7/32, 1/4, 5/16, 3/8 Ball Tips
Support
Limited Lifetime Warranty
We're confident of the quality of our products and we'll repair, without charge, any defects due to faulty materials or workmanship within the specified warranty.
Learn More
Service
We take extensive measures to ensure all our products are made to the very highest standards but on the rare occasion that you need our help & support, we've got you covered. Just get in touch.